Your ads will be inserted here by
Easy Plugin for AdSense.
Please go to the plugin admin page to
Paste your ad code OR
Suppress this ad slot.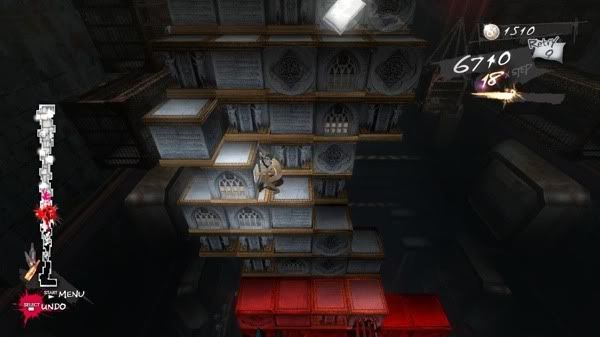 The characters are really well written. Vincent especially, which is rare for a character who you decide a lot of their actions. While cheating is a wrong of course, you never get the impression that Vincent did this because he is a bad person. Vincent is just struggling with whether he is ready to settle down, or if he wants to continue with his to be free to do as he likes. The other main characters are very real, as they come off as people you'd actually know. Plus, they all have a measure of depth of them (that gets explained during the story) that lets you understand why they are how they are in the game.  Even the side characters are interesting and real as well.
Grading the graphics is tricky. In the puzzles rooms and especially the Boss fights, the graphics are outstanding. The bosses especially are some of the most out there and imaginative creations that I've ever seen in a video game, let alone a puzzle game. The main characters are very colorful and unique as well. However, graphically the people and sheep (that will make sense when you play) come of as a little blocky and textured. So not the smoothiest looking of games, but this never took away from my experience.
Catherine is a game thats real hard to critique, as I'm having a tough time finding fault in it. In truth, its accomplishes everything it sets out to do. Its a fun, addicting puzzle game that rarely becomes frustrating, and offers a complex and enthralling story. Aside from some minor graphic and dubbing issues, this definitely a keeper. This is a must own for puzzle gaming fans and those who love a great story. I highly recommend this one.
FINAL GRADE: A